With a seasoned management team in place, Real Estate Investment has become one of the fastest growing real estate firms in the country. Real Estate is relationship driven and hands on, with a team of well qualified associates who bring experience, creativity, and flexibility to all of our projects - as well as the skilled market knowledge needed to provide significant return on investment.

Our associates truly are our most valuable resource.
David Kelly, Chief Executive Officer and President
Email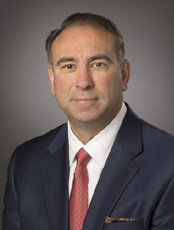 Mr. Kelly has over twenty eight years of experience in the real estate industry and currently serves as Chief Executive Officer and President for Wheeler REIT. Prior to joining Wheeler in 2013, Mr. Kelly was the principal of Kelly Development, LLC. Kelly Development specialized in the acquisition and management of retail properties primarily in the Mid-Atlantic and New England regions. Mr. Kelly served as Director of Real Estate for Supervalu, Inc., a Fortune 100 supermarket retailer, for over 13 years focusing on site selection, acquisition and disposition from New England to the Carolinas. Over the course of his long career, he has completed transactions totaling over one billion dollars. Mr. Kelly also serves on the board of the Norfolk, Virginia SPCA and has a Bachelor of Science in Finance degree from Bentley College, now Bentley University.
Mr. Kelly was selected as a director because of his years of experience in the real estate industry, as well as, his experience in real estate management at a publicly traded company.
Matt Reddy, Chief Financial Officer
Email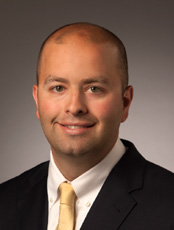 Matthew T. Reddy, a Certified Public Accountant, has served as Chief Financial Officer since January 2018. After receiving a Bachelor's of Business Administration Degree in Accounting from James Madison University, he spent four years working with KPMG, LLP, a global network of professional firms that provides audit, advisory and tax services. While with KPMG, LLP, he was responsible for reviewing and auditing the financial statements and related Securities and Exchange Commission filings for national and multinational public companies.
In March 2008, he joined JTH Tax Inc. as their Manager of Financial Reporting before eventually being promoted into the roles of Director of Finance in November 2011 and Assistant Vice President of Online Products in March 2014. In these roles his responsibilities included managing the firm's financial reporting function, coordinating the corporate forecasting, planning and analysis team, supporting the Chief Financial Officer in the development of financial plans and strategies, and managing the coordination and direction of the firm's online do-it-yourself tax business.
M. Andrew Franklin, Chief Operating Officer
Email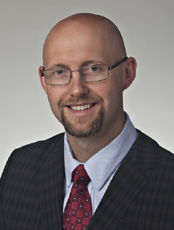 Mr. Franklin has over 17 years of experience in retail real estate and is currently Chief Operating Officer where he oversees the property management and lease administration for select assets within the Wheeler portfolio.
Prior to joining Wheeler, Andrew was a Partner with Broad Reach Retail Partners where he ran the day-to-day operations of the company, managing the leasing team as well as overseeing the asset, property and construction management of the portfolio.
Additional previous industry experience includes serving as an Acquisitions Officer in the Midwest for Phillips Edison and Company, Principle at PPM Consulting, a boutique Asset Management and Brokerage Company in Maryland. He began his career at The Holladay Corporation, a mix-use development company in Washington, DC.
Mr. Franklin is a graduate of the University of Maryland, earning a Bachelor of Science degree in Finance.
Rebecca Schiefer, Director of Accounting
Email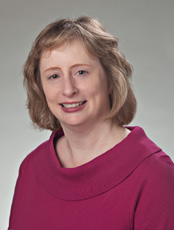 Rebecca Schiefer joined Wheeler in November 2003 and has over 18 years of accounting experience in commercial real estate.
She oversees the Corporate and Property Accounting Departments. Prior to joining Wheeler she was the Corporate Accounting Supervisor of Advantis Real Estate Services Company, a subsidiary of the St. Joe Company (NYSE:JOE).
Rebecca graduated from Radford University and holds a Bachelor of Science in Accounting.
Angelica A. Beltran, Principal Broker
Email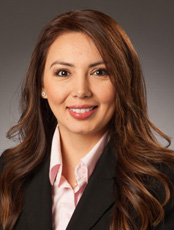 Angelica Beltran began her career with Wheeler Real Estate in July 2001. She has over eleven years of experience and specializes in leasing grocery anchored shopping centers, strip centers and retail developments for Wheeler-owned assets and third party clients in Virginia and North Carolina. Angelica was instrumental in the successful re-tenanting of one of Wheeler Real Estate's most valuable assets, Fairfield Shopping Center, a 239,000 sf community center in Virginia Beach. She also offers real estate services such as due diligence, lease negotiations, and market surveys for retail and restaurant tenants such as Virginia Beach-based eatery A.J. Gators Bar and Grill. Angelica is experienced with both independent tenants and national tenants including Starbucks, Food Lion, TJ Maxx, Do it Centers, Save-A-Lot, Rite Aid, Verizon, Jenny Craig, Famous Footwear, Papa Johns, Sentara Medical, Maxway, Family Dollar, Domino's, Anytime Fitness, Bon Secours Medical, and Jimmy Johns to name a few.
Angelica is licensed as a real estate broker in Virginia and she is an active member of the International Council of Shopping Centers (ICSC) and has served as a committee member for the ICSC Next Generation Program in Virginia Beach, VA. She is a 2004 Cum Laude graduate of Old Dominion University in Norfolk, VA where she earned a Bachelor's of Science in Chemistry coupled with a minor in Business Administration.
http://www.loopnet.com/Profile/16535022941/Angelica-Beltran/
Wesley Forehand, Acquisitions Manager
Email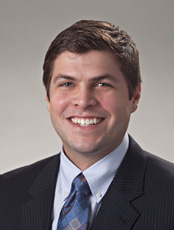 Wesley G. Forehand joined Wheeler in September of 2011. Wesley currently serves as the Acquisitions Manager in Wheeler's regional office located in Charleston, SC. He has helped to close multiple transactions since 2011 in the states of Alabama, Florida, Georgia, Kentucky, New Jersey, South Carolina, Tennessee, Virginia, and West Virginia totaling over 1.6 million square feet of retail shopping centers. Wesley's responsibilities include the identification of new acquisition opportunities, underwriting of those opportunities, and participation in due diligence processes.
Additionally, Wesley is responsible for the management of Wheeler's affiliated self-storage facilities. Wesley is a licensed real estate salesperson in the states of Virginia and South Carolina. Additionally he is an active member of the International Council of Shopping Centers (ICSC) having previously served on the Southeastern Virginia Next Generation Planning Committee. Wesley graduated from the University of South Carolina in 2011 with a B.S.B.A in Management and Marketing.