David Kelly, Chief Executive Officer and President
Email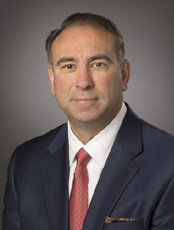 Mr. Kelly has over twenty eight years of experience in the real estate industry and currently serves as Chief Executive Officer and President for Wheeler REIT. Prior to joining Wheeler in 2013, Mr. Kelly was the principal of Kelly Development, LLC. Kelly Development specialized in the acquisition and management of retail properties primarily in the Mid-Atlantic and New England regions. Mr. Kelly served as Director of Real Estate for Supervalu, Inc., a Fortune 100 supermarket retailer, for over 13 years focusing on site selection, acquisition and disposition from New England to the Carolinas. Over the course of his long career, he has completed transactions totaling over one billion dollars. Mr. Kelly also serves on the board of the Norfolk, Virginia SPCA and has a Bachelor of Science in Finance degree from Bentley College, now Bentley University.
Mr. Kelly was selected as a director because of his years of experience in the real estate industry, as well as, his experience in real estate management at a publicly traded company.
Matt Reddy, Chief Financial Officer
Email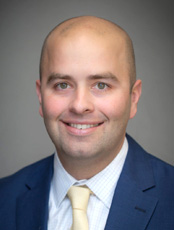 Matthew T. Reddy, a Certified Public Accountant, has served as Chief Financial Officer since January 2018. After receiving a Bachelor's of Business Administration Degree in Accounting from James Madison University, he spent four years working with KPMG, LLP, a global network of professional firms that provides audit, advisory and tax services. While with KPMG, LLP, he was responsible for reviewing and auditing the financial statements and related Securities and Exchange Commission filings for national and multinational public companies.
In March 2008, he joined JTH Tax Inc. as their Manager of Financial Reporting before eventually being promoted into the roles of Director of Finance in November 2011 and Assistant Vice President of Online Products in March 2014. In these roles his responsibilities included managing the firm's financial reporting function, coordinating the corporate forecasting, planning and analysis team, supporting the Chief Financial Officer in the development of financial plans and strategies, and managing the coordination and direction of the firm's online do-it-yourself tax business.
M. Andrew Franklin, Chief Operating Officer
Email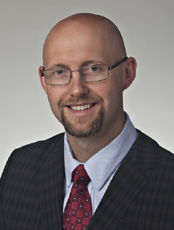 Mr. Franklin has over 17 years of experience in retail real estate and is currently Chief Operating Officer where he oversees the property management and lease administration for select assets within the Wheeler portfolio.
Prior to joining Wheeler, Andrew was a Partner with Broad Reach Retail Partners where he ran the day-to-day operations of the company, managing the leasing team as well as overseeing the asset, property and construction management of the portfolio.
Additional previous industry experience includes serving as an Acquisitions Officer in the Midwest for Phillips Edison and Company, Principle at PPM Consulting, a boutique Asset Management and Brokerage Company in Maryland. He began his career at The Holladay Corporation, a mix-use development company in Washington, DC.
Mr. Franklin is a graduate of the University of Maryland, earning a Bachelor of Science degree in Finance.